Transport 2050 — VR Experince
How to share the vision of future transport?

USER
Translink Comuters
PNE Fair Visitors
Vancouver Residents

MY ROLE
UX Designer
UI Designer
Video Editor
Product Owner

TOOLS
Unity 3D
Adobe After effects, Photoshop,
XD & Illustrator
Sketch & Invision
Digital Whiteboard

TEAM
Chance Archiact Team


︎WHAT
Transport 2050 is a transport showcase at the PNE fair championed by Translink in Vancouver. The focus of the event is to get the dialogue started for the future of transport in Vancouver for the next 30 years targeting the year 2050. Our task was to share a possible vision of this future & get the Translink commuters excited.
To create an engaging vision of future transport for Greater Vancouver.
︎DEMO
Narrative 1: eCar + eBike ride.

Narrative 2: Skytrain + eBike ride.


︎PROCESS
I folowed a simple Design thinking process:
︎PERSONA
After getting the brief from the client 1st step was to create 2 distinctive Personas for the project:
︎STORYBOARD
Next step was to create a step by step storyboard.
︎USER INTERFACE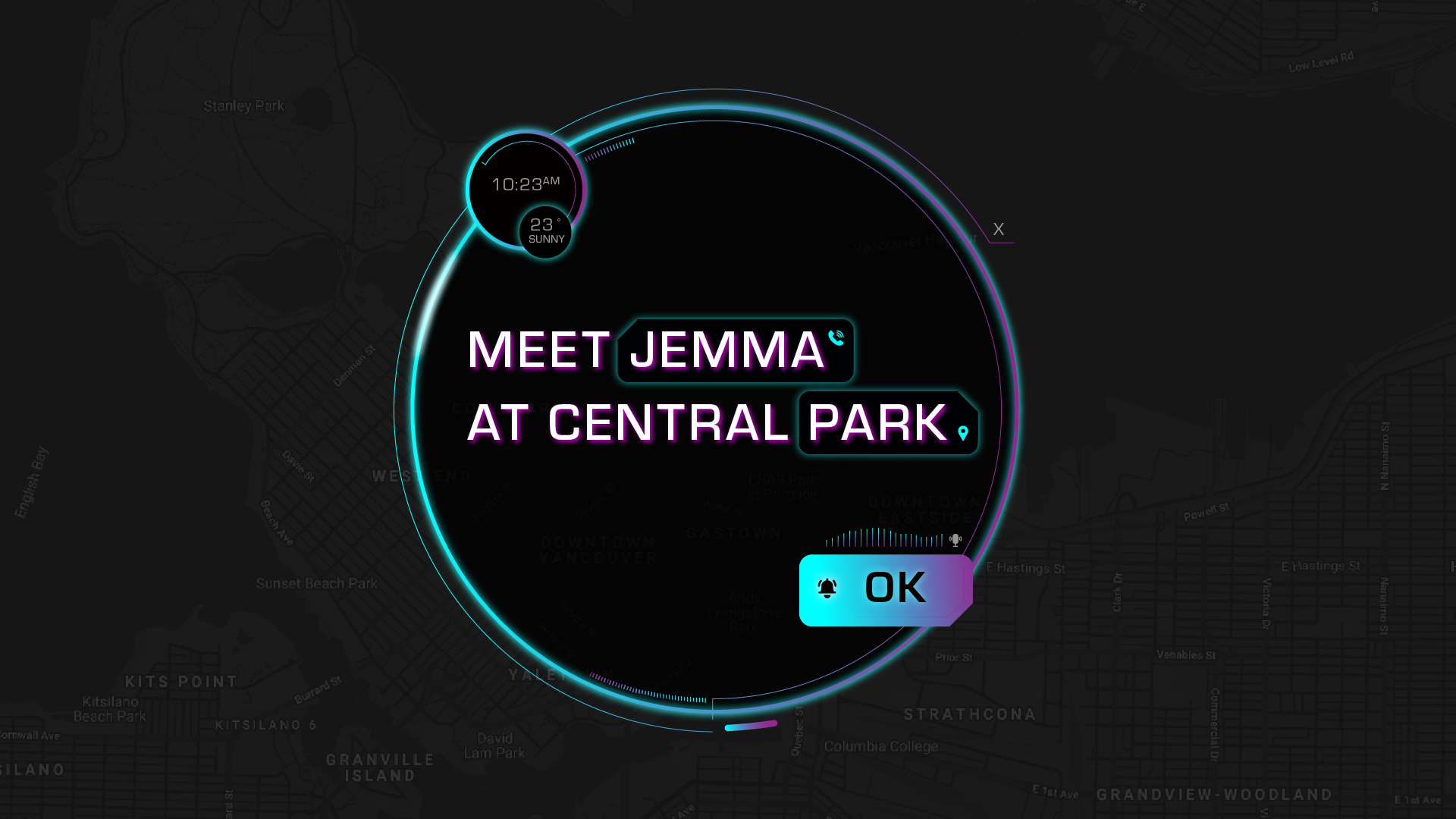 User Interface recreated in Unity3D
︎WORLD BUILDING
Complete Casestudy coming soon...
Take a look at some more of my work ︎