Pushkar is an expert product designer with a wealth of experience in various sectors, including healthcare, retail, music, and video communication platforms. His career spans mobile, web, and SAAS applications, where he has consistently demonstrated his prowess in creating captivating and user-centric designs.

With over two decades of design experience, Pushkar's expertise extends across different domains, allowing him to adapt his skills to a wide range of industries. He has a track record of efficiently contributing to tech projects, providing valuable insights, and delivering delightful user experiences. His career journey is marked by his ability to learn quickly, advocate for users, and stay open-minded and adaptable, making him a valuable asset in the field of product design.
Take a look at some of my Product Design work ︎


AutoM8 — IOT App
How to easily manage IOT devices with a single app?

USER
IOT Device Users
MY ROLE
UX Designer

Product Designer
UI Designer

TOOLS
Figma
Adobe XD, CC
Miro Digital Whiteboard

TEAM
Autom8 Team

Guillermo B.
Rafa S.
︎WHAT
Goal was to provide and communicate the simplest and most efficient way for users to interact with the app when changing applicable settings for each device.

To create a single app to manage all the IOT devicves for home and office.
︎PROCESS

︎RESEARCH
︎COMPETITION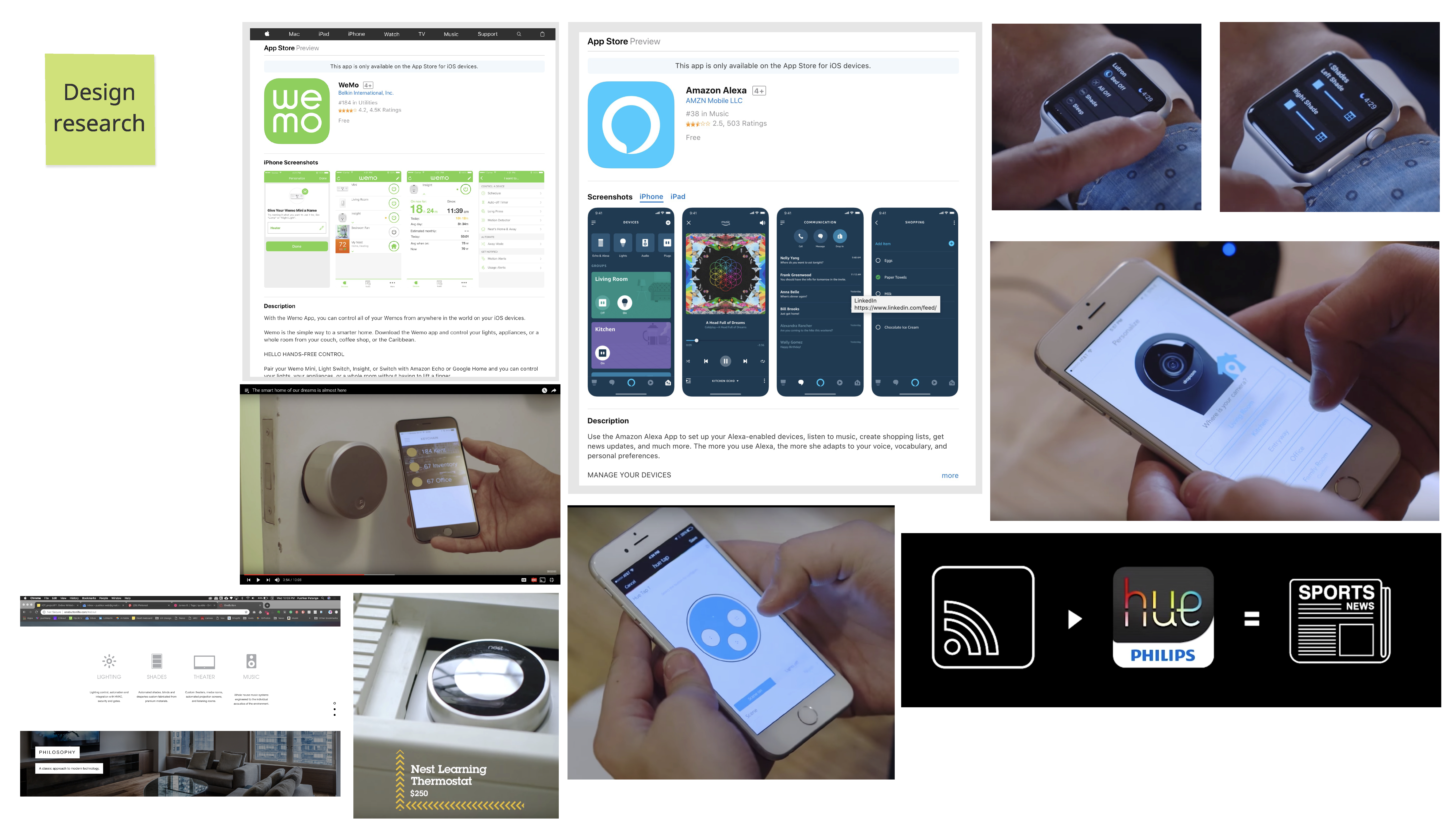 ︎USER PERSONA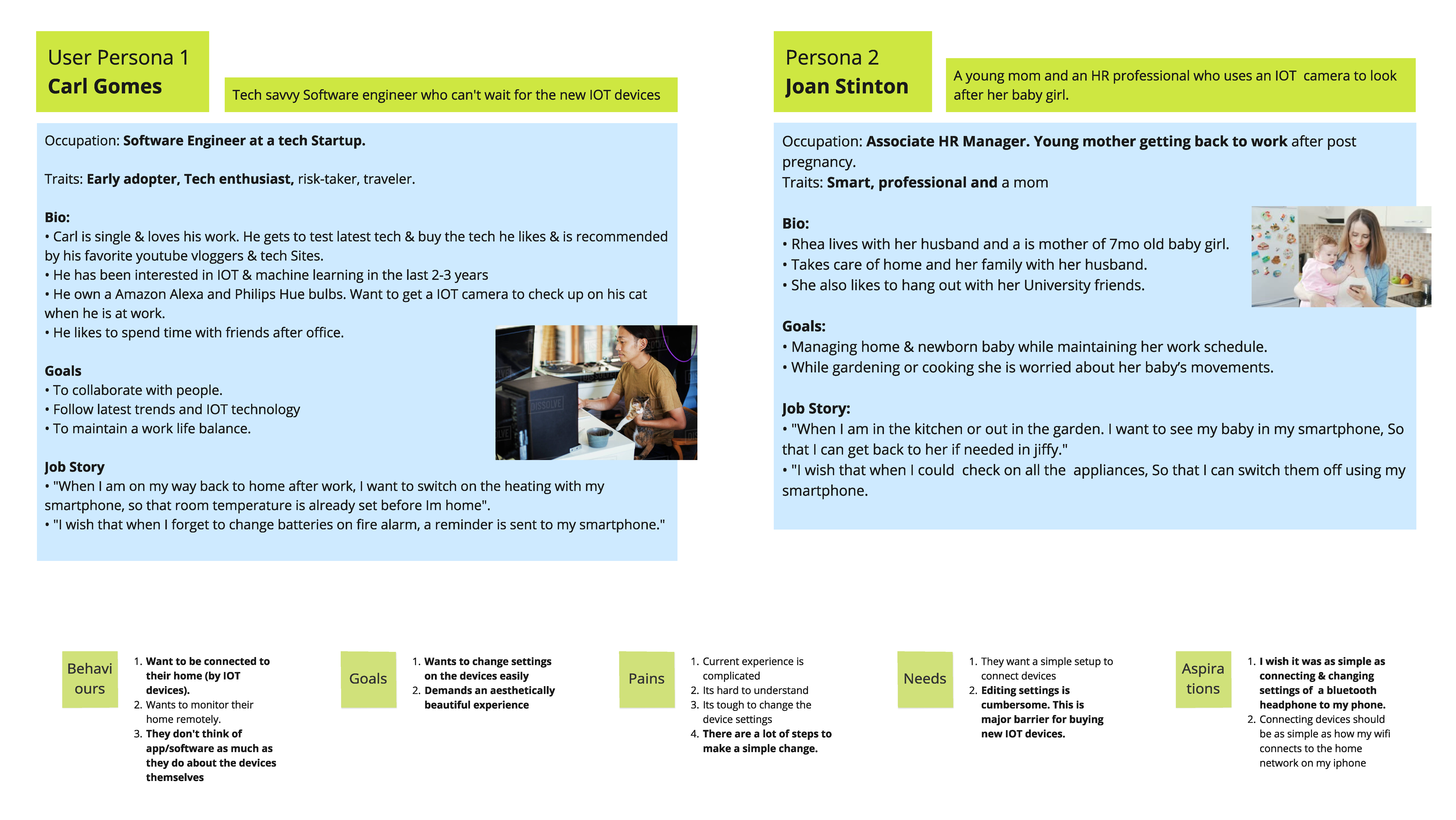 ︎USER FLOW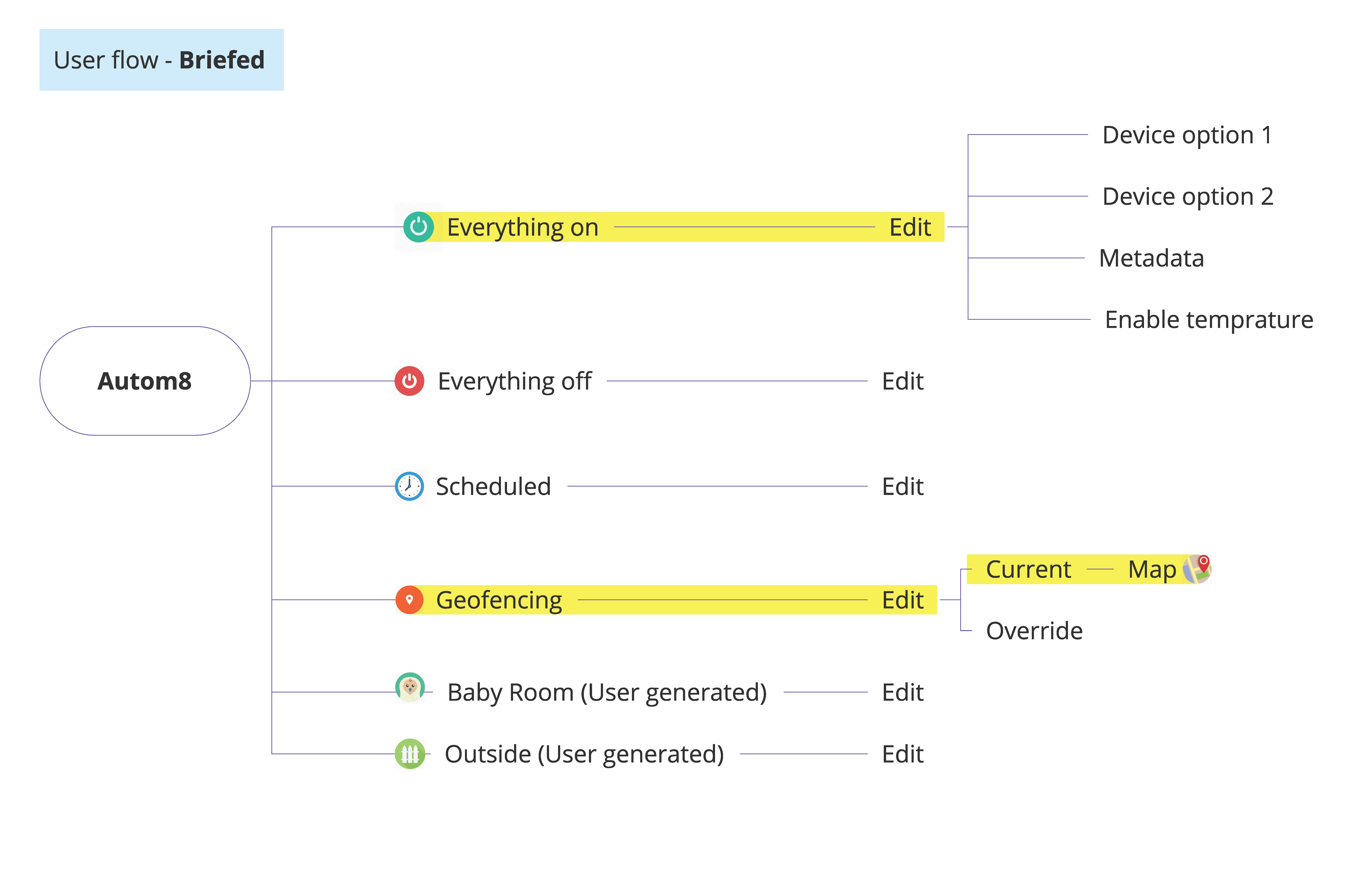 ︎UX SKETCHES
︎WIREFRAMES
︎USER INTERFACE
User Interafce design & Icons
BetAll
— Mobile Betting App
How to make Sports Betting fun and social?

USER
Sports loving Aduts
Betting fans
MY ROLE
UX UI Designer
Visual Designer
Product Designer
TOOLS
Figma
Adobe CC
Miro

TEAM
Kevin A - Developer
Mark W - Project Manager
︎WHAT
BetAll is mobile app that enables Sports fans to bet on thier favorite teams and games. The pilot was made for football in the european market, with subsequent rollouts for Basketball, Rugby & other team sport to follow for a worldwide launch.


︎PROCESS


I folowed a simple Design Thinking process to arrive at a simple but elegant solution.
︎Branding
Branding & Home Screen
Branding followed a neon look that is popular with the Sports and gambling fans.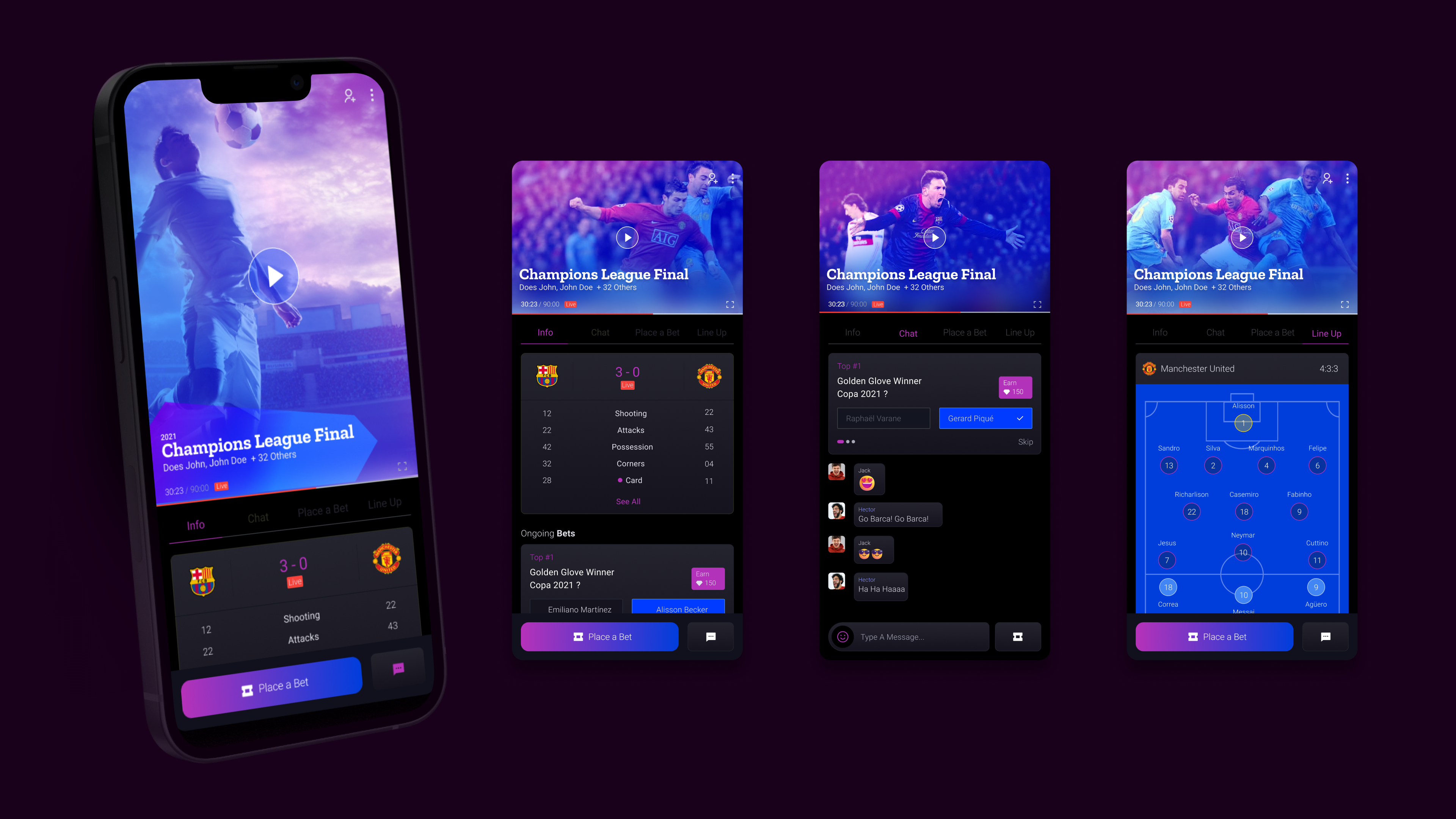 ︎SCREENS
Various screens showing App home, Team statistics & info, Team line up, Betting and Fans chat.
Case Study Coming Soon...
Take a look at some more of my work ︎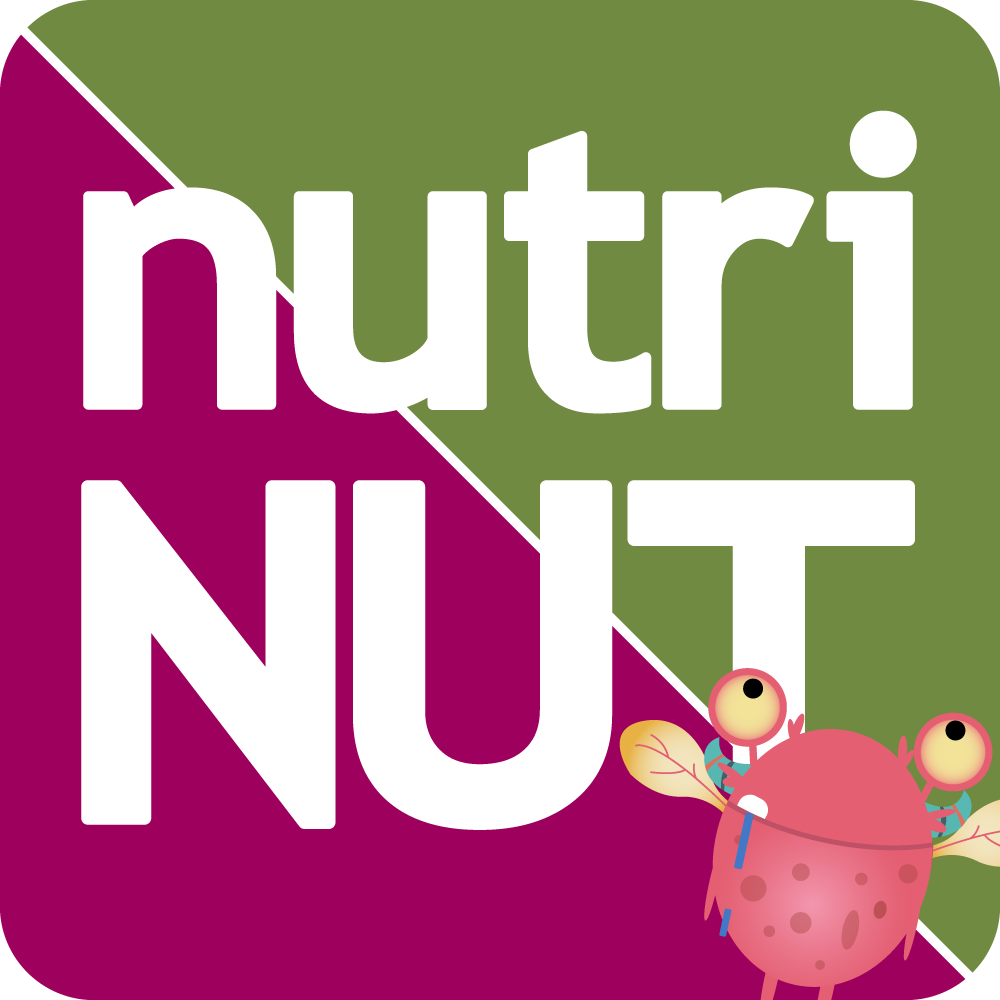 NutruNut— iOS Game App
How to make kids eat healthy & enjoy it?


USER
Kids 4-9 years old
Parents
Teachers
Government-run
educational programs


MY ROLE
UX Designer
Product Designer
Product Owner (Scrum)
UI Designer
Project Manager
Game Designer
Promotion Designer
Presenter
TOOLS
Paper prototyping
Whiteboards, post-its
Slack
Google Photos.
Sketch, Invision
Adobe Illustrator,
XD and Photoshop
Unity Game Engine
TEAM
Pushkar
Frank S - Developer
Nick K - Art
Manni Z - Art
Mohi P - Art
Dougal M- Research




︎WHAT
NutriNUT is a iPad game that encourages kids to make healthy eating choices, in a fun and non-preachy way.
︎BRIEF
How might we create innovative the healthcare solution for obesity in kid.


To influence 4-9 year old kids into making healthy food choices in a fun and non-preachy way.

︎CHALLENGE
Childhood obesity is a huge problem growing across the world. Kids & parents are aware of healthy food choices and how it makes kids healthy. The problem is kids know healthy food is not the tastiest. We wanted to subliminally influence 4-9 year old kids into making healthy choices in a fun way, while avoiding a
preachy stance. The
biggest challenge for us to overcome was that 4-9 year olds are not particularly interested in making better food choices. They eat what they like.
They are also a tough audience to get through to using traditional or digital media. The influence of media constantly bombarding them with images and videos of chocolates, candies and chips etc doesn't help at all. Through research we found out that a lot of them play games on the family iPad (and other tablets) daily. We thought this was a unique opportunity to connect with them.
The message or game in our case had to be be approved by parents & teachers, so they would let the kids play it on the family iPad.
︎PROCESS
We kicked off the project with a 3-day design sprint and followed a rapid iteration process. Scrum roles were identified according to strengths and weaknesses of the team. We also used Trello and Slack for project management.
We followed the ideo Design thinking process to guide out project.
︎RESEARCH
"Globally, in 2016 the number of overweight children under the age of five was estimated to be over 41 million"
-World Health Organization




We researched various Food Pyramids & School Health Textbooks in Canada, USA, India & Mexico. The idea is to further develop what school kids learn at schoold about food, Die and Nutrition and further build on it in an intresting way.
︎
Over 340 million children and adolescents aged 5-19 were overweight or obese in 2016.
Worldwide obesity has nearly tripled since 1975.
In 2016, more than 1.9 billion adults (18 years and older) were overweight. Of these over 650 million were obese.
39% of adults aged 18 years and over were overweight in 2016, and 13% were obese.
Most of the world's population live in countries where being overweight and obese kills more people than being underweight.
︎USER PERSONA
Jim is a 8 year-old who lives in Vancouver. He like playing video games. He is not very active at sports, as he gets tired very easily.

He loves to play iPad games with his dad, especially compeptive online video games. He particularly enjoys Slither.io; a competeive fun online game.

He is a smart kid who is holds a top 5 rank in his classes. He goes to a public school where he is not the biggest kid around. His favorite food is ice cream.
︎USER ANALYSIS
To solve the problem at hand we started with an in-depth user mapping and analysis to understand our users; their aspirations, motivations and contraints.
A day in life of our user: In-depth User analysis and Persona mapping.
︎DEFINE
Task

Create a Tablet game to influence 4-9 year old kids into making healthy choices in a fun and non-preachy way.
︎COMPETITION
AWESOME EATS
Food sorting mobile game
by Whole Foods kids foundation.
A fun game that can get boring after 2-3 times of play.
EAT A RAINBOW
A board game that teaches kids to eat more coulurful food te get well rounded nutrients from diet.
Schools use this game to teach kids nutrition. Its seen as a class project by kids not something they do for fun.
WHOLESOME APP
A Vitamin and MicroNutrients Tracker
A detailed heath app talking nutrition in-depth. Not catered to kids at all.
︎PLATFORM
4-9 year olds are a tough audience to reach using the traditional media.
Research showed that a lot of them play games on the family Tablet daily.
(iPad and other tablets).
We thought this was a unique opportunity to connect with them.
They are also exposed to a lot of games. So for them to choose our game it has to be fun & competitive. This is the reason why we added a leaderboard and studied other games they love Eg, Slither.io
︎BACKSTORY
Alex is a young alien who has crash landed on earth.
He ate some bad food, got sick & lost his ability to fly.
As a player you have to feed him with healthy food so he can grow strong.
Alex needs to grow his wings and successfully fly back to his home planet where his dear mom is waiting for him.
Kids can save their highest score and compete their friends for the top score.
︎GAME DEMO
Iteration #1 of the game being tested by a 6 year old.

︎ USER INTERFACE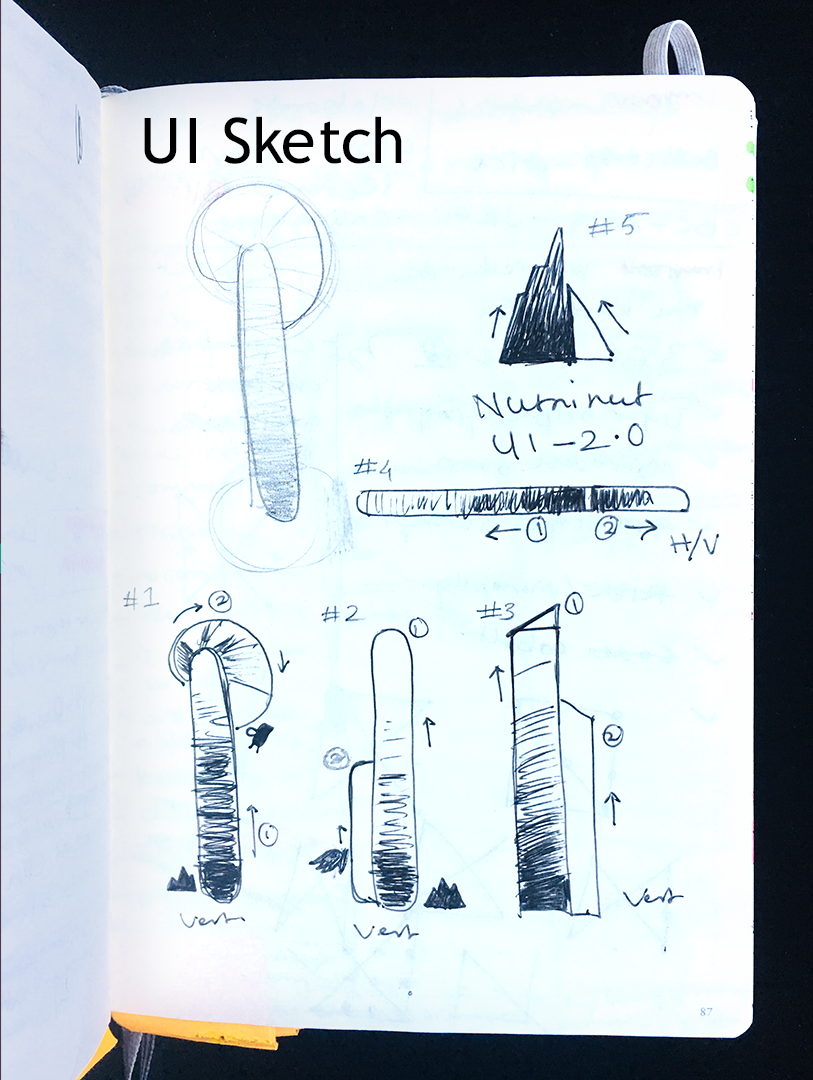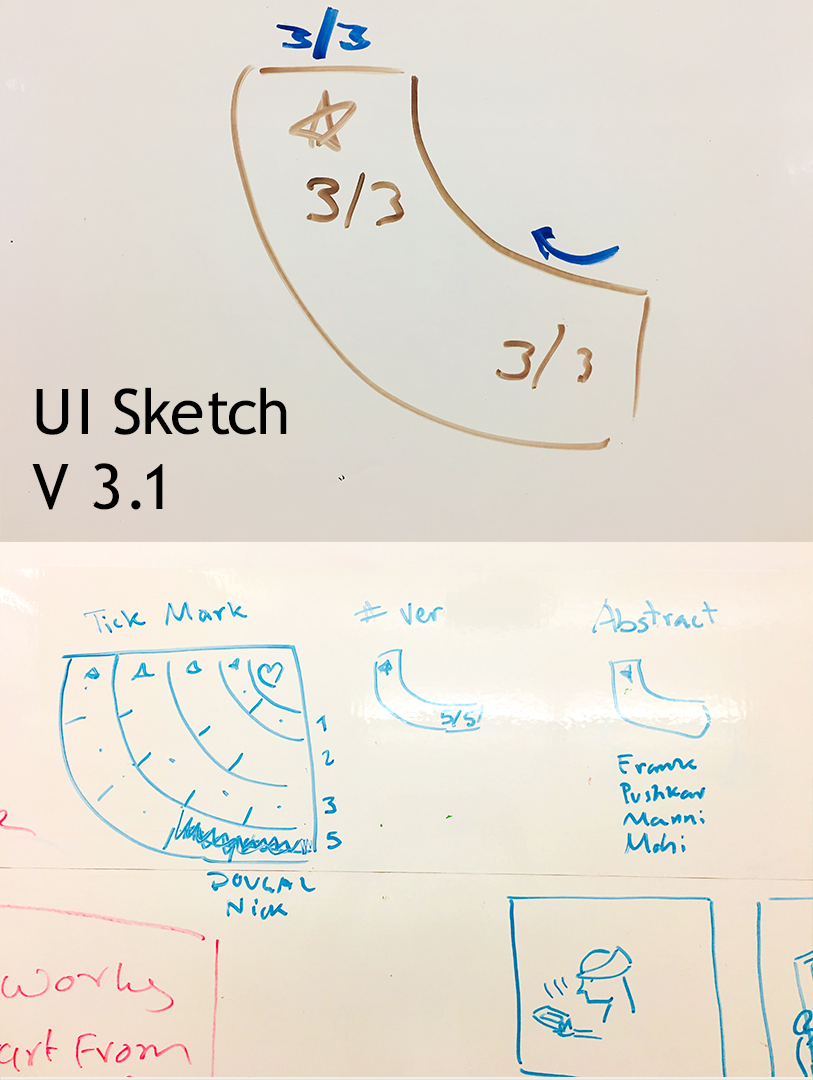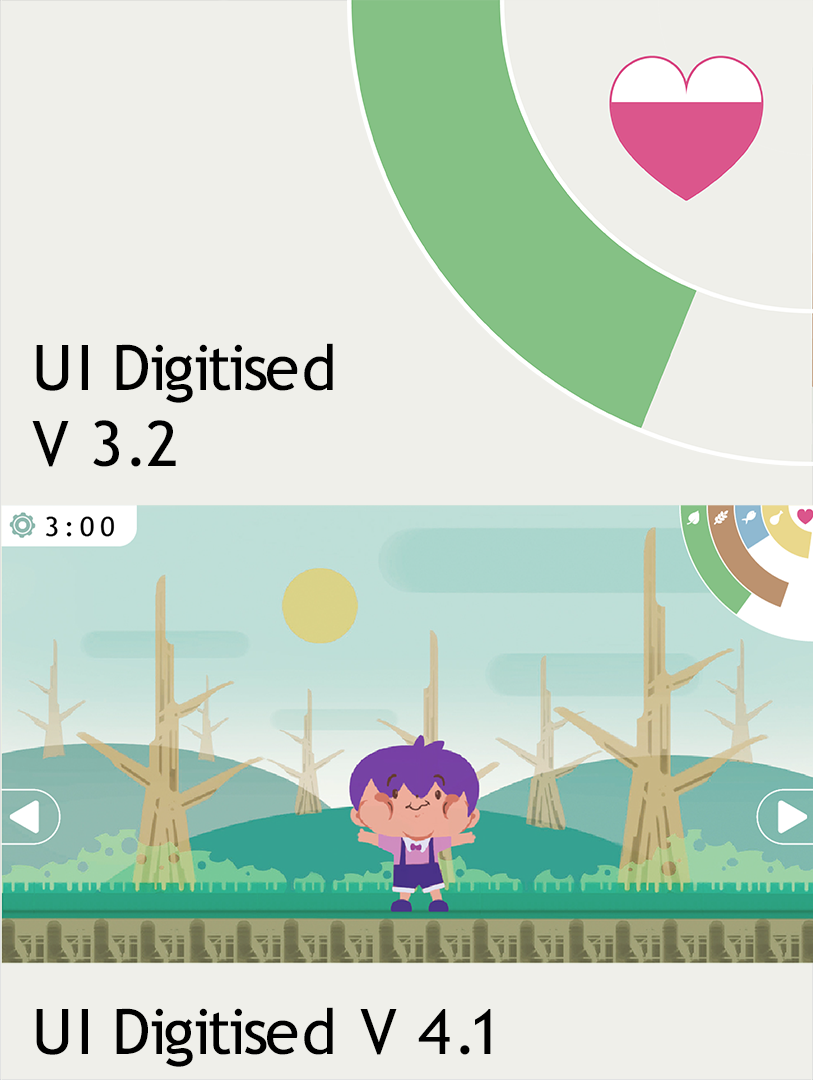 Designing a user interface for this game was a fun and challenging experience. I went though multiple approacheds and iterations to arrive at the final(for now) version of the UI for the game.
One of the critical elements for the game UI was the meter which the user is closely watching to make the jumps. To illustrate our UI design processes are shown here
︎
SLIDESHOW OF UI IMAGES/ Toolbar/Scorebar/ GIFs
User TestsSLIDESHOW OF IMAGES: User test video + Survey + Character Survey
︎CHARACTER
The main character went through quite a few iterations till we arrived at the final version "Alex" in the game.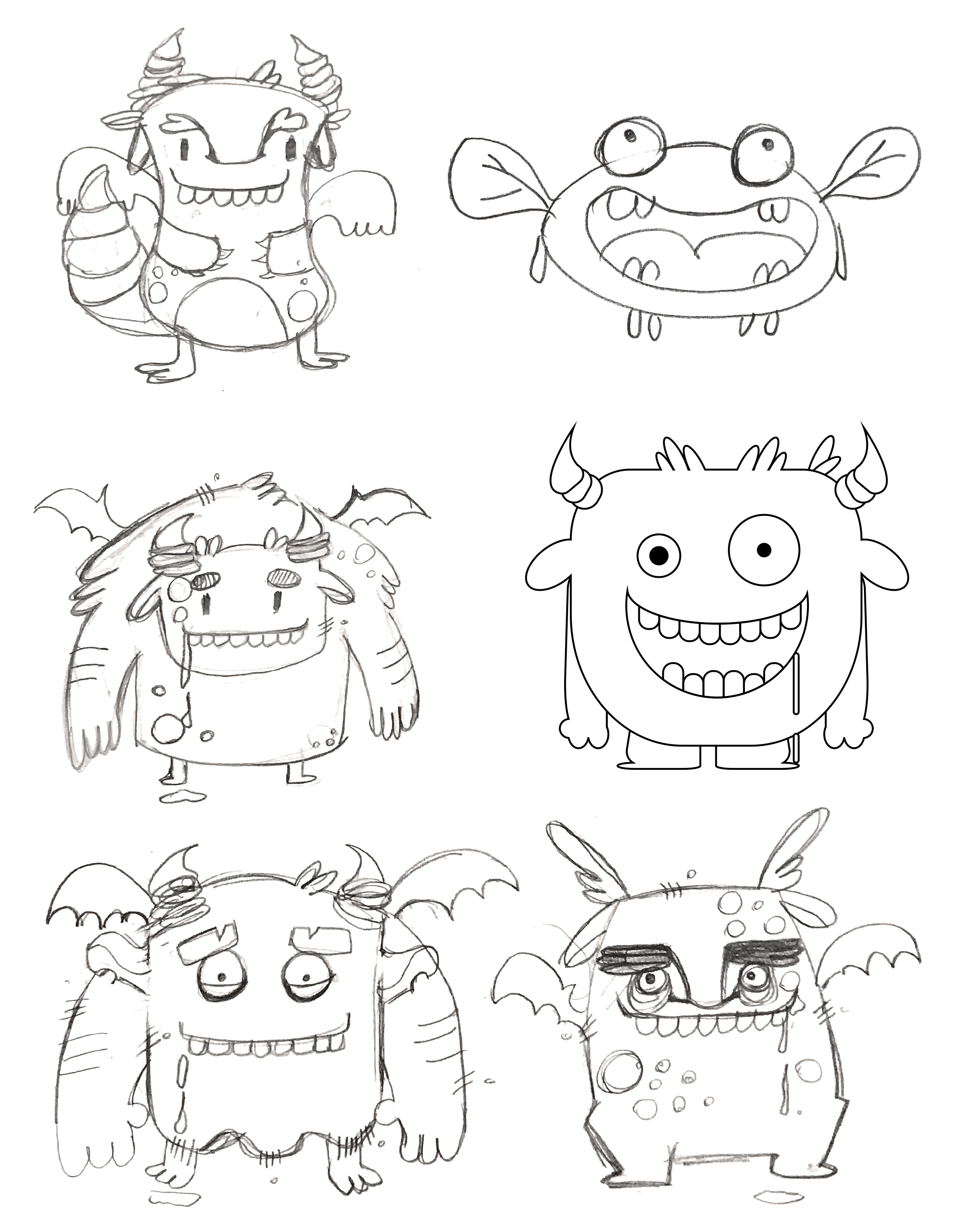 ︎WHAT WORKED
1. This was a great opptotunity to learn and design the User eXperinice of a game for kids in tablet space.
2. Learnt how to lead a team in a product owner's role in an Agile(scrum) environment.
3. Rapidly prototype and develop a tablet game for kids by continuous iteration.
4. Create and maintain game design pipeline.
︎ WHAT DID NOT
1. In future I will try to do more user tests earlier in the process of game developement.
2. Should have tried experimenting other platforms like mobile, 3d, VR or AR in one of the sprints.
3. Try to get one more developer and a 3D artist. It would have helped a lot in moving the project frurther.


︎FUTURE PLANS
• Develop few more levels (maybe two more)
Polish the intro and the tutorial video
• User test with kids below 5 and above 10 of age to check feasibility for a wider (spillover) user audience
• To try and connect with a local school for user testing and test market analysis
Team:
Take a look at some more of my work ︎

uNXT — Web App
How to find your passion?

USER
11-12th Grade Students
Parents
Teachers
Educational programs
Corporations

MY ROLE
Product Designer
Product Owner
UI Designer
Presenter

TOOLS
Whiteboards
Google photos
Adobe Illustrator
Adobe XD
Adobe Photoshop

TEAM
Douglas M. Sales and Business
Scarlet N. 11th-Grade Student


︎WHAT
uNxt is a Web app that helps High School children find their passion and suggest future careers they could pursue. Its also informs them about educational choices they could make to be on their desired career path.


︎HACKATHON
ProtoHack
is a Hackthon that takes place across the world to help entrepreneurs bring their ideas to life. I went to the Vancouver
Protohack
on a saturday morning, without a preset team. We were briefed to come up with an
Education-
related solution.
I met Scarlett (a very bright 11th grader) and Douglas (a business student) at
Protohack
and formed a team. After a lively discussion sprinkled with a lot of excitement and a few heated debates, we figured out a problem most high school students face- not being aware of their future career objective. We decided to levearge having Scarlet - the user herself to our advantage.
To enable high school students to follow their passion, leading to future career paths.
︎CHALLENGE
Over 4 million Canadian public school students have no idea about careers until they are 23 years old.
Although there are over 80 career fair events a year in Vancouver they are moderately ineffective in helping students. - Statcan.gc.ca
Stats collected from research involving 5,055,978 students in elementary/secondary public school in Canada.
︎
︎USER PERSONA
Kate is a High School student (Grade 11) who is clueless about finding her passions and her career path. She keeps hearing from adults about finding her passion or calling, so she can make future career choices and get relevant education towards that specific career goal.

She finds it difficult to figure thisngs out as she is intimidated about interacting with adults to inquire about career choices and she feel overwhelmed by high school work.

Finding a career choice is also not trendy with her group of friends. A miniscule number of her frinds are sure about thier future career paths. She has tried checking with the school career conseler, but got the same cliché advice about going to be a Doctor or an Engineer.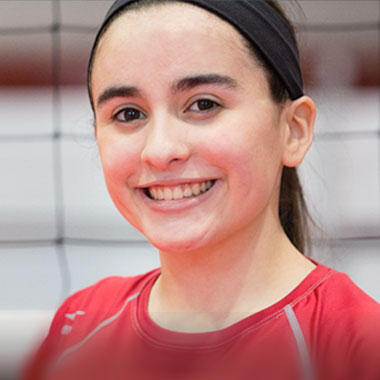 ︎USER ANALYSIS
We started with an indepth user mapping and analysis. Having a 11th grader on the team - (Scarlett) really helped.
We used the
User Journey mapping
technique to understand how the problem is currently attempted to solve.
︎DEFINE
We came up with 3 different approaches and narrowed down on one solution:
To create a web-mobile app, to help 11-12 year old high school students find their passions and suggests future careers they could pursue.
︎COMPETITION
V CAREER
VoiceBack Career interests test.
Tell you based on your interests what careers are best suited for you.
Broad- not catered to at just high-school students. ︎
CAREER CLUSTER
Career interest quiz helps prospective students (and current students) to explore which career path is best for them
Caters an older demographic For Madison College- not catered to high-school students. ︎
PATH SOURCE
PathSource is America's premier career exploration tool.
For schools and consumers. Closes to our audience of high-school students. ptrimararily a college finding tool. ︎
︎PLATFORM
Web-based app that could be easily accesed on smartphones, offering students access on the go. A corporation or educational institution version will be a desktop-based website (future developements) .
︎USER FLOW
An app flow with minimum number of clicks to get the user to a desired an quick outcome was designed.
︎DELIVERABLES
A web app that helps students find their passions and suggests relevant career paths as a MVP.
For future plans we would like to develop it to connect students with Universities > Mentors > Internships > Jobs/Entrepreneurship.
︎ USER INTERFACE
A friendly, young style was chose to relate with teenagers, with carefull consideration to acheive a balance so that it looks sophisticated and not too childish to put them off.
App Screen and UI design
︎REVENUE MODEL

We propose using following avenues to secure funding and further monetize this service:
1. Government Funds Funding for initial development and research.
2. Advertising Selling ad space once we achieve a large enough customer base.
3. Corporations Sponsorship and future employee engagement.

︎RETROSPECTIVE

︎WHAT WORKED
1. Learnt how to work with a brand new team.
2. Worked rapidly in a time constraint of less than 8 hours.
3. Rapid prototyping and developing through constant iteration.
4. Lucky to work with the real user - Scarlett
5. We won the 3rd prize, not bad for a very long days work!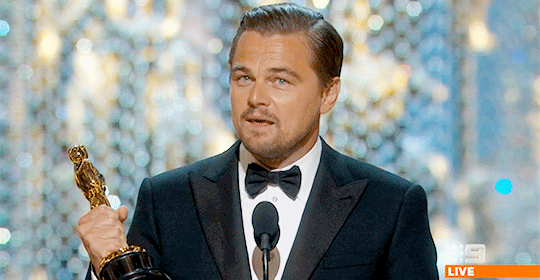 This was my 1st ever hackathon win.
︎ WHAT DID NOT
1. We did not do enough user tests earlier; a severe time constraint left no time for user tests.
2. I did not get to interact or learn from the other teams, judges and experts in the hackathon.
3. Lack of software developers/engineers on the team restricted us from understanding the backend operations and fleshing out the solution for real.

︎FUTURE PLANS

One of the judges was very impressed with the App Design and concept. She wants to help us gather funds to develop this idea in real life.
The web app can be further developed to connect students to universities and colleges. They can also be further connected to career mentors and jobs or entreprenuership ventures.
Take a look at some more of my work ︎