Babyshop - AW collection
How to create excitement for Babyshop AW Rockstar collection.
USER
Kids 3-14 years old
Parents
(Make the purchases for the kids)
MY ROLE Associate Creative Director

Art Director
Branding
Visual Design
Photography Director

TOOLS Adobe Illustrator and Photoshop.
Adobe After Effects and Premiere
Phase one
TEAM
Dubai
Pushkar
Nidhi K. - Copywriter
Siddharth S.- Account Management
Capetown
Seppi H. - Photographer
Production - 2 Productions
︎WEB FILM
Web film realesed on Youtube︎
︎BRIEF
We were briefed to launch the Babyshop Autumn+Winter Campaign. The last campaign we did for the summer did really well, now the task was to do better than the benchmark we set out earlier. Autumn Winter is the best weather in the Middle East, most parents buy new clothes for their kids in this season. They also shop for new clothes for the upcoming travel and holiday season.


︎USER PERSONA
Amar
Amar is a 12 year old kid who lives in Dubai, UAE. He likes to wear cool clothes. He is in an age where he doesn't hot like wearing t-shirts with cartoons and bright patterns he thinks they are for young kids.
Amar's MotherAyesha is Amar's mother. She is a modern Arab(Lebanese-Canadian) woman and takes pride in her appearance.
She likes to dress her son up in cool cute clothes as she believes it reflects on her and their family's status.
She prefers quality branded clothes as they last longer. She would like to buy from Zara and H&M as a brand as they are more fashionable for festivals and special occasions. she likes to buy most of Amar's clothes from Babyshop as they are stylish and well made. Addionally her son and his friends like them.
To get parents excited about the new Babyshop AW Collection.
︎CONCEPT
Every child is a Rockstar for their parents. We decided to portray them as one.

Additionally, everyone loves music and it's a rich territory to showcase fashion, style, and attitude. We presented this campaign theme along with 3 others concepts and this was chosen after about 3-4 meetings and iterations with the client along with other agency stakeholders.



︎PROCESS
The team and I started with a concept mood board and visual theme to brief photographers and stylist.


Moodboard ︎

A photography and video shoot was planned by putting together a meticulous shooting manual. I initiated and completed it with my team and the additional help of Account Management and Strategy departments.


Shooting manual ︎

Armed with the approvals and detailed shooting manual we started to look for a production house. Once we received a few quotes from various production houses in South Africa and other European locations such as Romania and Checholosovakia. We preferred the quote from 2 productions from Capetown South Africa and proceeded to shortlist a few locations before we reached there.



We arrived and met out Production house in Cape Town South Africa just 2 days before the shoot to go through
Model Casting, location scouting, wardrobe fitting and shoot
with just one weather day to spare. Knowing that it can rain any day on Capetown, It was hectic.
Model Casting
Most tiring part of the shoot for is casting, we had to choose 18 kids for a 6 days shoot with 105 shots, more than 200 kids came on a Sunday in Capetown hotel basement hall - which we converted into a makeshift studio. We could not have managed this without an amazing team from 2-Productions (
http://2prod.com/
)
Location scouting
We were shown 6 locations to choose from. We shot at 2 locations over a period of 6 days in Capetown, South Africa.
Wardrobe fitting
Shoot - Behind the scenes
︎MEDIA PLATFORM
The client wanted to do an omnichannel campaign bringing parents and kids to the store and online purchase on the Babyshop website. The client team suggested we use Print and Outdoor as core media.

We not only did the medium they asked for but managed to sell a web-video which gave us a lot of content which we used for various digital media.We also convinced the client a shoppable youtube campaign.
︎PRINT & OUTDOOR
We booked the traditional media recommended by the client but also used a part of the budget towards digital content. Traditional media we used are Print, Magazine, and Outdoor. In the traditional markets in a few parts of the Middle-East and most of North Africa, these mediums are still quite influential.
︎CATALOG
120 Images were shot over a period of 6 days. We created a catalog which was printed for instore and online purposes.
Catalog ︎
︎WEBSITE
The imagery was used on the Babyshop online store in addition to the brand website
︎INSTAGRAM
We ran a few Instagram contests for parents and kids throughout the region. This received an overwhelming response of over 500 entries, consisting of photos. likes and comments.
This provided valuable customer insights and behavior data which will definitely prove very useful for subsequent campaigns.
︎INSTORE
Same campaign was taken to 23 Babyshop stores in the Middle- East and North Africa (MENA) region.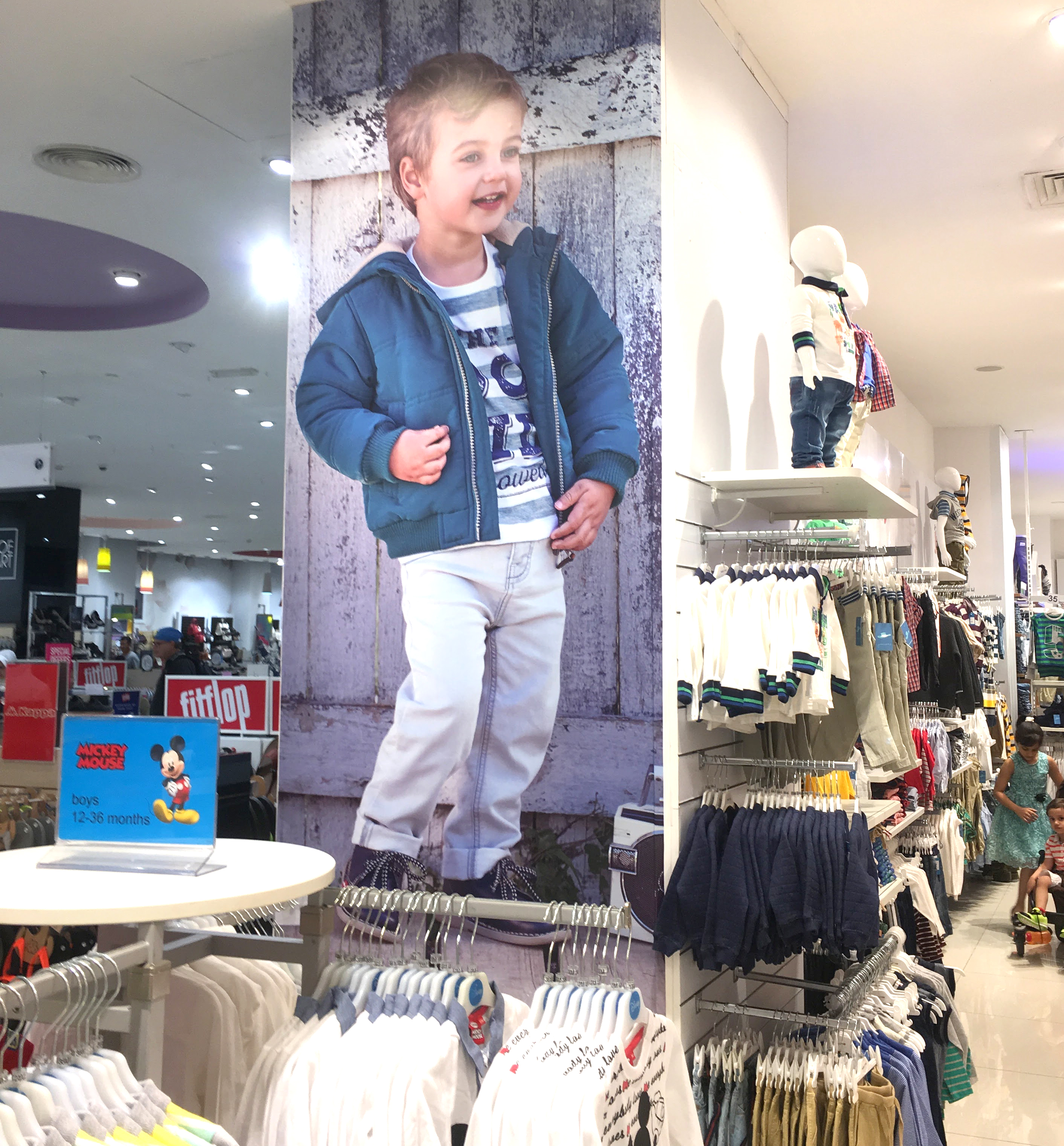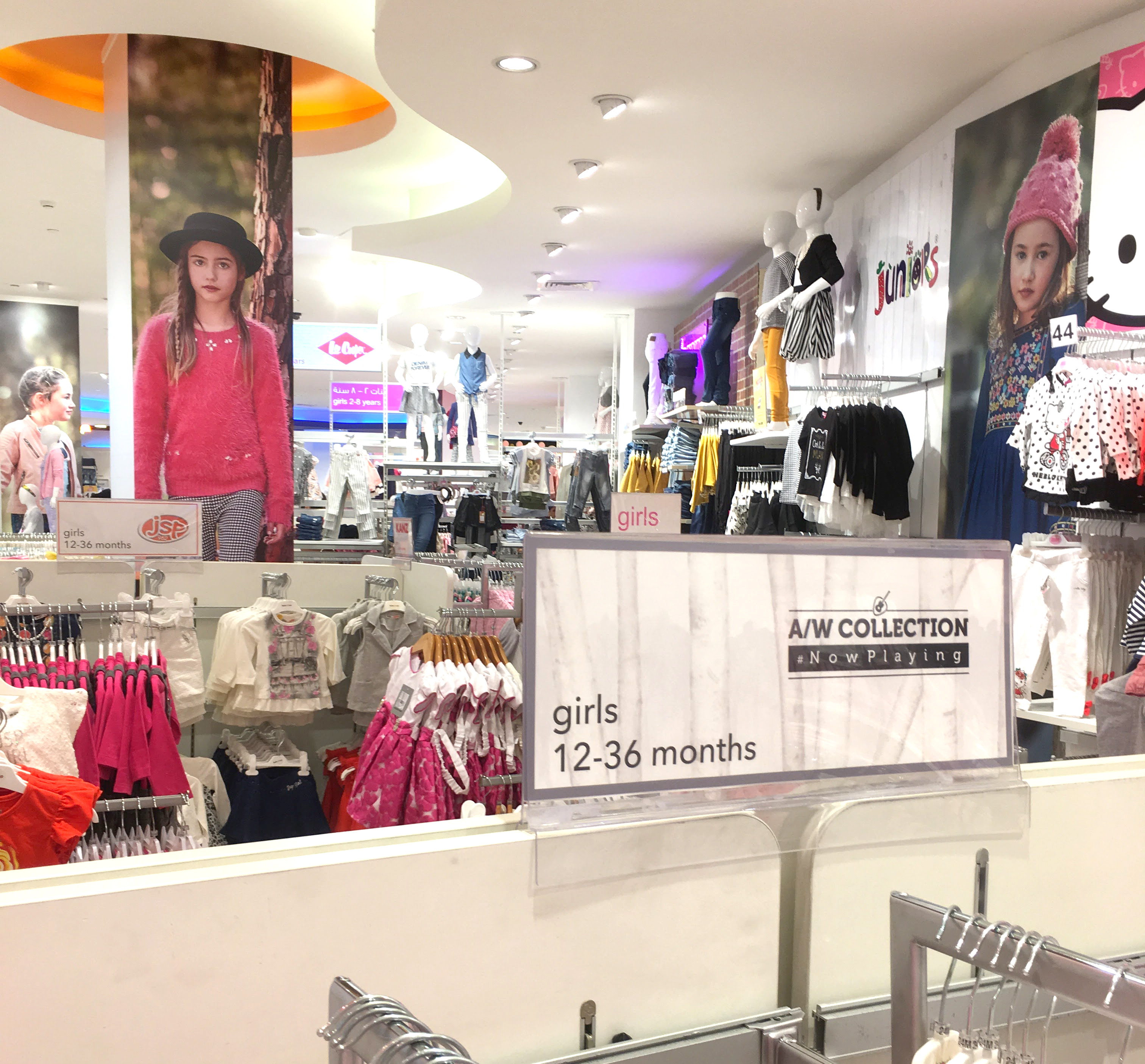 ︎WHAT WORKED
1. This omnichannel project was an amazing opportunity for me to lead a multimedia campaign from the concept leading to production and execution and selecting relevant media to run it.

2. I learned how to sell my ideas effectively and get a Client and Agency stakeholder's buy-in right from the beginning, and keeping everyone on the same page.
3. I got a deeper understanding of the process of leading an international team with the crew from Dubai and Capetown.
︎ WHAT DID NOT
1. We took on a bit too ambitious a task of shooting 105 images with a web film. In future, I would try to convince the client team to reduce this number by at least a third.
2. Film shoot needed a lot more planning and effort, it was a bit rushed in the end.
3. Retouching with two different retouchers became difficult, I will try to get both or more retouchers aligned before-hand.

︎FUTURE PLANS
I made some great connections with clients and the production team in South Africa. I am confident these relationships will last me a lifetime.

︎TEAM

Take a look at some more of my work ︎
Award Winning Magazine Campaign
Sennheiser
PXC 550 Noise cancelling Headphones.


This campaign won 3 bronze awards at the Dubai Lynx Advertising awards.
RTA
NOL CARD

A campaign to promote a new combined transport card for Dubai Metro, Bus and Water taxi.