Augmented Reality Game
How to make kids learn and be active using AR?
Folow latest updates
on

https://yumego.app/
Latest Demo:
https://youtu.be/fpHdihJJ_-U
USER
8-11 year old Students
Parents
Educational Institutions


MY ROLE
UX Designer
Product DesignerProduct Owner
UI Designer
Presenter


TOOLS
Whiteboards
Google photos
Adobe Illustrator
Invision Studio
Adobe XD
Axure RP 8
Adobe Photoshop
Unity 3D
AR Kit
Source tree
TEAM
Client - CD
Developer team 3x
Scrum Master
︎BRIEF

Not everyone learns in the same way. Some people are visual learners and others learn from experience. We wanted to create an active outdoor game that could teach kids principle Math, Science, history, and art in a fun and interactive way. They should be able to play the game in 5-10 mins in their recess.

︎TASK
To create an active Augmented Reality outdoor game that teaches kids principles of Math, Science, History, and Art in a fun and interactive way.
︎DEMO
We created one module as a proof of concept. Where players complete the game as a team to assemble and fire Spingarde Designed by Leonardo Da Vichi in Augmented Reality.
Game Intro (Demo - Work In progress)
AR Game - Chemistry
Final Explosion
︎UX DESIGN
GAME DESIGN
I created a game flow base on the Game Design, for the team and client to align. This document went though many iterations. It was constantly updated and continued become a seminal refrence point of the project.

The most challenging aspect of this project was UX Design as many of these AR concepts are less than a year old. I can share a the case study as soon as the project is released.
Initial User Flow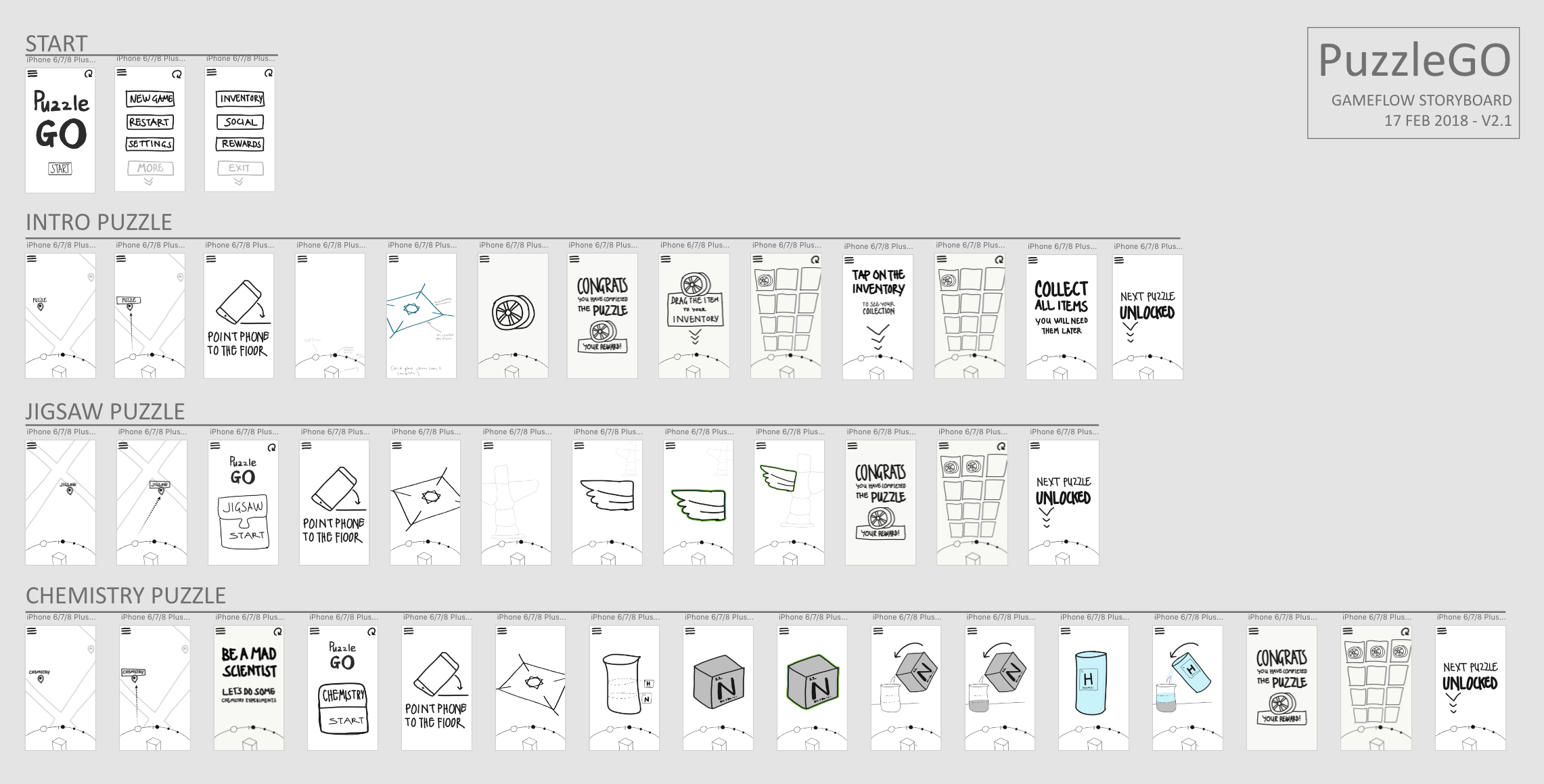 Clickable prototype



︎UI DESIGN
I worked on many intresting UI chalenges in this project. A few samples are displayed below.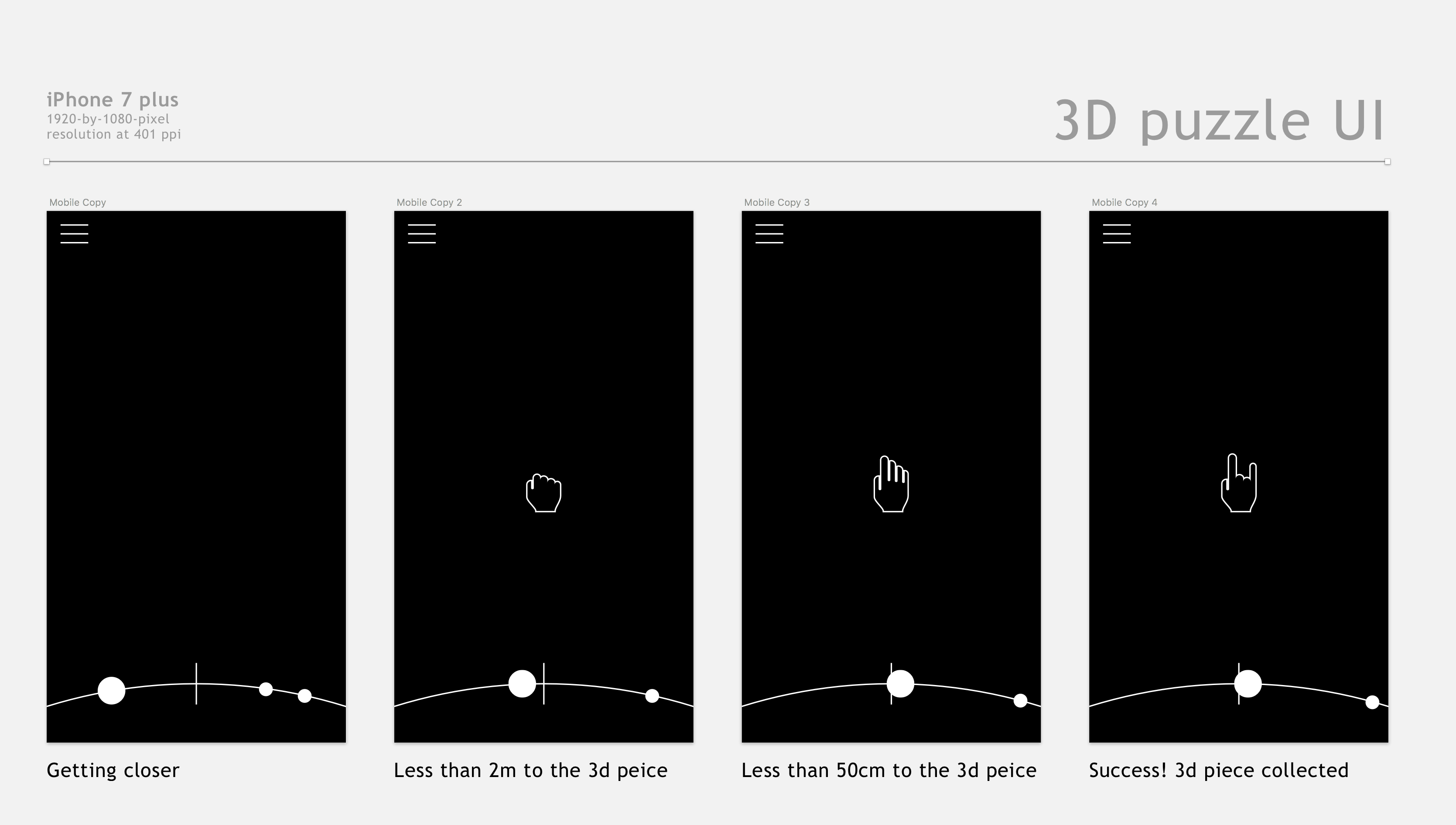 Radar Scan -UI
Floor Scan -UI
︎FUTURE PLANS
Our Augmented Reality game is currently in mid-stages of development and fundraising. We have an MVP out with one complete learning module which involved 6 levels.
I'm looking forward to sharing the tremendous amount of learnings in both my role as a UX Designer and Product Owner soon. This was a great experience for me as we were exploring and defining the very definitions of UX in the unchartered territory of Augmented reality space. I am extremely proud to say that, we faced many unique challenges and found innovative solutions with ingenuity and integrity as a team.

I would love to talk about the project up to a certain level of detail in a face to face meeting with NDA restriction in place.
Watch this space...
Dev blog ︎